Times are tough. Now, more than ever, everyone needs just a few minutes to quiet down and chill out.

These days, you can find many different ways to help you de-stress. One of them is through mindfulness podcasts. There are a lot of resources available online including meditation apps, some of which have their own podcasts. With that said, the curated list of podcasts in this article will be different from the apps already mentioned in the previous article.

If you're new to mindfulness and meditation, you might feel intimidated or uneasy at first. But, with discipline and guidance, you can ease in through the process to give yourself some clarity when needed.

Do you need encouragement? Fresh inspiration? A new perspective, maybe? Are you feeling overwhelmed? Distracted? Disconnected? Find a quiet place at home or a cozy spot wherever you may be and listen to these mindfulness podcasts.


Best Mindfulness Podcasts

When you search for mindfulness podcasts in Google, you can find thousands to your heart's content. You can choose podcasts with episodes focusing on mindfulness exercises, meditation, yoga, healing, anxiety, personal growth, etc.

Some of the best mindfulness podcasts are 10% Happier (comes with a meditation app), Mindfulness for Beginners, and Mindfulness Psychotherapy. They often come up first in the list when you're looking for any random podcast on mindfulness and meditation.

Due to the wide range of selection you can find online, Cognitive Health and Wellness Institute breaks down these podcasts into these general focus areas: Positivity and Happiness, and Anxiety.

Go get your headphones, put them on, and check these out!


Top Mindfulness Podcasts for Positivity and Happiness

Optimal Living Daily, previously known as OLD podcast, started as a passion project on personal development. Co-founders Justin Malik and Lee Rankinen wanted a business that spreads motivational and inspirational messages. Hence, they hand-picked the best content on minimalism, personal growth, health, business, and finance with permission from their respective authors.

If you're looking for positive changes in your life, especially if you're always on the go, this podcast's for you. The latest episodes talk about meditative practices, simple ways to feel better, how to take charge of your motivation, and overcoming procrastination. You have an audioblog or blogcast narrated for you for free in all streaming platforms like Spotify and Apple podcasts.


This podcast focuses on guided meditation to help you undo toxic and oppressive energy you get internally and externally. You can practice meditation to cultivate a healthy and accepting relationship with yourself authentically. There are short snippets of episodes you can choose from or longer versions of mindful breathing, embodied listening, and relaxing in presence, for example.

This is one of the few mindfulness podcasts that invites you to "connect consciously with feelings of safety, welcome, and belonging." If you want to feel more satisfied and have confidence in yourself, listen to this podcast. You can be happier and have a more positive outlook in life when you honor your natural needs. Open your eyes and ears on how it feels to be understood, feel seen, included, and valued.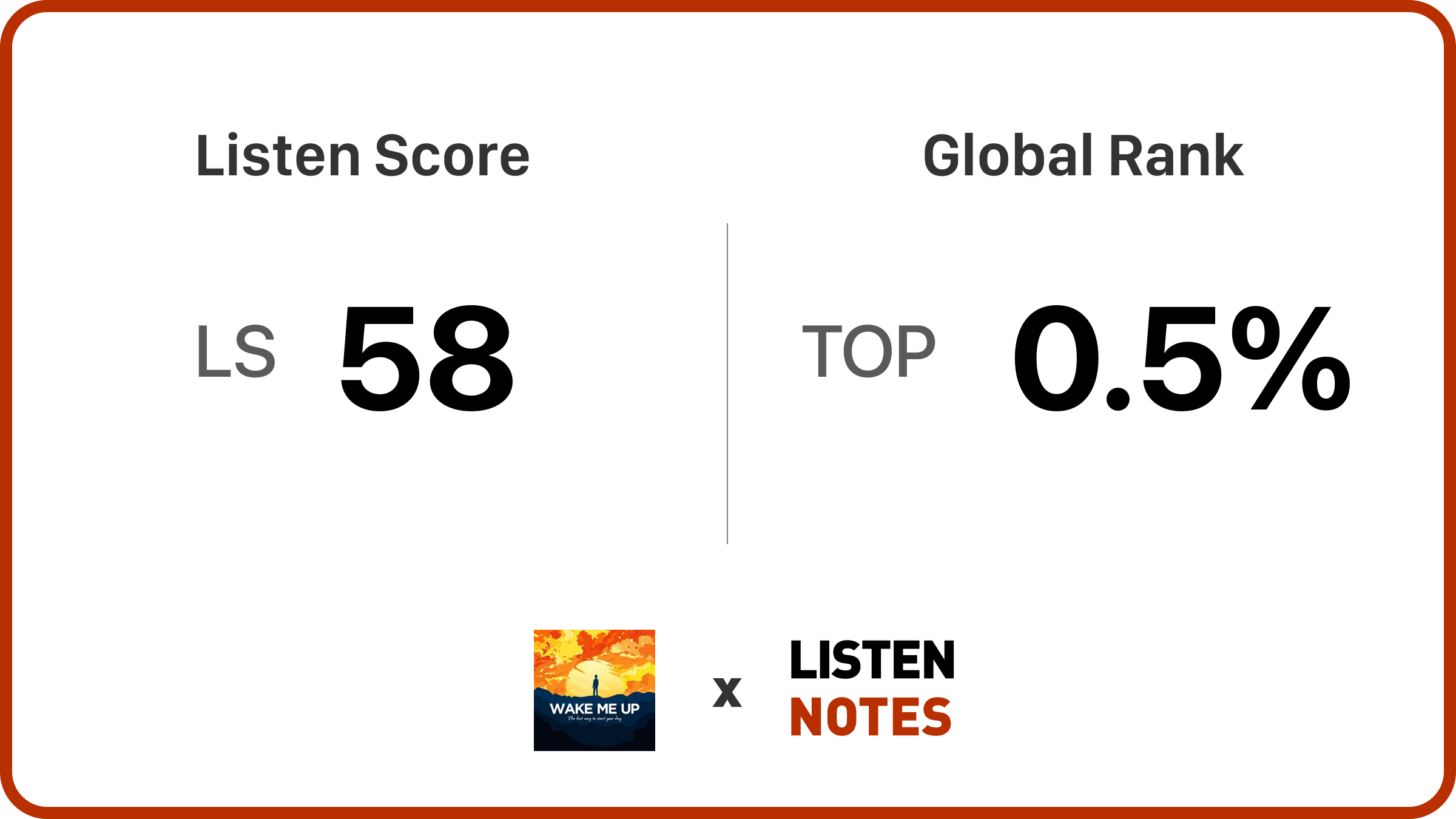 Starting your day right can make or break your entire day, even your whole week. This morning routine podcast can be your companion to meditation and mindfulness to motivate you to get out of your bed. If you need to feel energized and excited to jump start each day, begin your mornings with this podcast.

Sometimes, all you need is a perk-me-up to encourage you in spreading good vibes as soon as you wake up. Open your eyes with gratitude from a good night's sleep. Let go of yesterday and start anew, believing in opportunities for the new day. You can begin your days releasing yourself from expectations and pressures of this world. Learn to live freely and fully with a refreshed mind and soul, too!


Tara Brach combines a blend of Western psychology teachings and Eastern spiritual practices in this mindfulness podcast. She earned a doctorate degree in Clinical Psychology and spent her dissertation on meditation as a therapeutic modality to treat addiction. She also has a five-year Buddhist teaching program background supporting her credible work as psychotherapist and meditation teacher.

In her podcast, with over 3 million downloads monthly, you can find themes on emotional healing, spiritual awakening, compassion, and mindfulness. Learn mindfulness principles and practices useful in understanding peace, issues on inclusivity and justice, and other societal sensitivities. Train your mind and heart in unconditional and loving presence; this might be what you need for your path of true freedom!


Hosted by Bruce Langford, this podcast is perfect if you're a parent, educator, entrepreneur or in business. Do you need to increase your focus and happiness? Bruce's podcast can help keep you calm, relaxed, contented, and satisfied in your life.

Topics you can choose from are: how to manifest abundance, using movement to let go, mindfulness through gratitude, how to discover your career purpose, 7 laws of mindful living, etc. When you're feeling discouraged, this podcast may help you move to your peace, confidence, and contentment.

If you aren't convinced yet, check some of the episode titles below and see if these are to your liking.

Embracing the Peace Process
Feel Better in Five Minutes
Color is an Energy Vitamin
Nourishing your Truth and Finding your Voice
Achin' or Feelin' Good
The Korean Art of Living Meditation
Amplified: Unleash your Potential with Music


Top Mindfulness Podcasts for Anxiety

Looking for mindfulness podcasts to help you relax and inspire you to do lifestyle changes? Anxiety Coaches podcast is one of them. You can subscribe for free and get 2 new episodes each week to help you manage anxiety and panic attacks. You don't have to feel alone in understanding the traumas you experience in your life.

Anxiety can really take its toll in many aspects of your health mentally, physically, and emotionally. With this podcast, you can gain wisdom in what to do in changing seasons, as well as how to bring your anxious mind back to the present. There are also episodes talking about transforming stress for more peace and calm and the difference between anxious thinking and wise mind thinking, for instance.


Yoga is one of the mindfulness exercises you can do. You can follow the free mindfulness practices available on YouTube to incorporate guided meditation in your life. There are yoga classes, breathing exercises, even cooking videos, that may be useful in your journey to good health. You can find the daily meditation episodes, on the other hand, by streaming on Apple, Pandora, Spotify, and Amazon Music.

Yoga Bunny is the brainchild of Bunok Kravitz, using her childhood nickname "Bunny" so people can remember her name more easily. She has 12 years of classical ballet training and extensive background in Transcendental Meditation and Mindfulness with advanced teachers and chiropractors.

If you're new to yoga and meditation, you will find that this can be an effective exercise to manage anxiety and stress. In the podcast, you'll also find meditation using the sound of waves to wash blockers away and free yourself from tension.


Only a few mindfulness podcasts focus on the inner workings of a human brain. This is one of them. You can find the full library of episodes of The Overwhelmed Brain podcast focusing on emotional intelligence. Here, you can listen to tips and anecdotes on making healthy decisions to unblock anxiety and negative thoughts.

The Overwhelmed Brain podcast may be a good fit if you're looking to avoid dysfunction and help you handle toxic situations. Take control of your thoughts and emotional well-being so you can show up in the world more authentically.

Here are other episode titles worth checking out:

Training yourself ahead of time to deal with difficult people
Taking the big leap into self-worth and self-esteem
What do you do when you're so tired of the world being against you?
The betrayal of relationship trust – Emotional Affairs
The obstacles that block the path to self-worth and happiness


For insights and practices on mindfulness and how to live a fulfilling life, you can listen to this podcast hosted by Cory Muscara. He spent time in Burma as a Buddhist monk where he gained wisdom as a mindfulness and meditation teacher. In the Practicing Human podcast, he also shares his knowledge and work in Positive Psychology such as on topics of acceptance and purpose.

If you're having trouble navigating chaotic times in your life, you may find this podcast helpful. There are episodes discussing "defense systems" in your body that you have access to when you're starting to feel unsafe. High stress environment can make you anxious with heightened emotions. When you feel threatened, you can use mindfulness and meditation practices to produce positive outcomes.


The Rubin Museum of Art in New York is famous for stimulating people's learning in order to inspire personal connections, understanding and appreciation of art. One of the core values of the museum is engaging learners in any level about shared ideas, and cultures of the Himalayan region and the rest of the world. 

It is no surprise when they came up with the Rubin Mindfulness Meditation podcast because it stays true to the museum's mission. Hence, there is a live podcast session led by legit meditation teachers inspired by specific art collections and held every week.

In this mindfulness podcast, you can effectively quiet your mind when you open your heart. It is when you truly engage with the world through art more consciously that you can feel transformed. Many listeners enjoy the great balance of quiet and talking in these mindfulness episodes.


Found the mindfulness podcast that speaks to you yet?

Try streaming a few episodes from each and any of these mindfulness podcasts. It's good to have a variety of options with different styles and formats so you can find which one works for you. You can either listen to the podcast in the morning or before you go to bed. Find a routine that you can be comfortable with as you reconnect your body with your mind and emotions.

Remember that your brain may take time to rewire. These mindfulness podcasts may involve some therapy but shouldn't be treated as a quick fix. It takes time to develop habits and turn them into routines. With discipline and acknowledging your personal needs, you will learn how to face challenges so you can move towards a full, satisfied life.

Overall, find podcasts that help you uncover conditioned beliefs that have held you back for so long. There are patterns and behaviors you may have developed over the years blocking you from mindfulness. Be more present. Learn self-compassion. Feel more empowered. When you get these results from listening to these podcasts, subscribe to them to help you stay grounded.


References:
https://positivepsychology.com/mindfulness-meditation-podcasts/
https://www.happiness.com/magazine/art-culture-leisure/best-mindfulness-podcasts/
https://www.verywellmind.com/best-meditation-podcasts-4771686
https://www.healthline.com/health/mental-health/best-meditation-podcasts
https://www.theurbanlist.com/a-list/mindfulness-and-meditation-podcasts
https://www.developgoodhabits.com/best-mindfulness-podcasts/