There are several factors that affect women's health.

Women have to face challenges and changes throughout their lives, and that includes their bodies. Just like everyone else, their habits have a big role to play for them to live a long and quality life. Healthcare should be one of their priorities, and it covers both proper nutrition and exercise.

The varying changes women have to go through lead to different health concerns depending on their age group. Time and again, we have seen women take care of other people first before their own. However, when they put wellness on top of their needs, they put themselves in a better position of nurturing others.

Cognitive Health and Wellness Institute lists down the things you should know about women's health.  We'll cover some facts and other unique features that women should know about their bodies. 


Women's health facts

What are some women's health facts that are crucial in their fitness and wellness? These are some of the considerations and conditions that are unique to females:


1. Unique risk factors
This is not to say that women are absolutely different from men, but they are unique as far as health risks are concerned.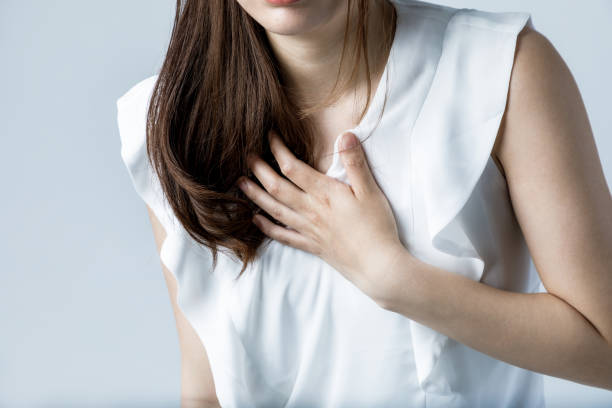 For instance, women are more likely to have diabetes, arthritis, hypertension, eye diseases, pain sensitivity, irritable bowel syndrome, and even mood disorders than men. These are just some of the conditions that may be true for most women. Reproductive issues are also common to females than the opposite sex.

In America, heart attack is the top killer of women (since 1984). Reports also say that 55,000 more women suffer from stroke than men. Studies suggest that women's estrogen has something to do with the case of stroke. On top of these, almost 80% of Americans who have osteoporosis are female. These researches show the unique risk factors of women when it comes to health issues. 


2. Alcohol has more effect on women
Do women get drunk faster than men?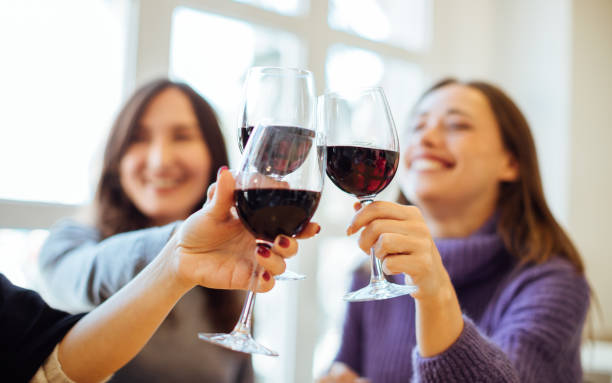 Women process alcohol differently than men, and this is why they get intoxicated faster. There are also physiological explanations as to why they feel the effect of alcohol more. 

One of the reasons why women easily get intoxicated with alcohol is because they have less water in the body. They only have 52%, as compared to 61% for men. This shows that the latter can dilute alcohol faster.

Another reason is that women have a higher body fat percentage than men. Alcohol doesn't dissolve well in fat, which is why it becomes concentrated in a woman's body.


3. Special healthcare needs
Women have special healthcare needs and it is necessary to give them attention for preventive care and screenings. Among these are screening services for gynaecology, bone density, pap smear, breast cancer, immunizations, cancer, and many more.

Like children, the health of women differs from men. Many times, research focuses more on men as subjects while sidelining women. Women's respective circumstances including environmental, clinical, social, legal, and biological are diverse. These affect their health too, which have a domino effect on others too.


4. Societal factors
External factors such as body image issues among women sometimes influence risk factors causing more health concerns than men. The lack of women doctors and leaders who can bridge knowledge gaps in providing excellent clinical care concerning women may lessen discrimination.

In some cases, gender bias in healthcare affects how doctors treat women's illnesses. Some symptoms aren't easily recognizable for women as compared to their male counterparts. For example, having a fast heartbeat or feeling unusually tired aren't immediately considered as signs of a possible heart attack. These are often dismissed as women being emotional or "weak" compared to men's response to physical activities.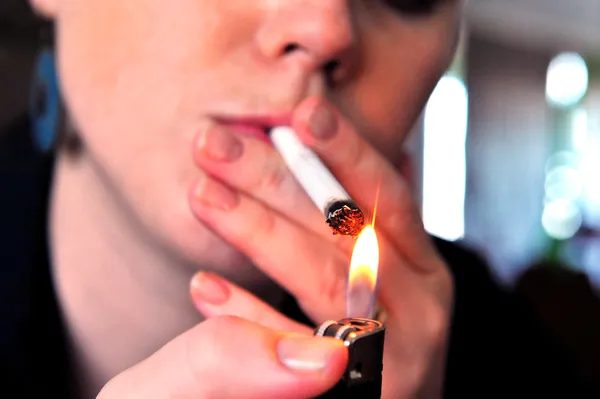 Stress and smoking can be more detrimental to women even if both genders are known to succumb to them. Interestingly, cardiac problems, which are more common in men, is one of the leading causes of death for women as mentioned above. Socialized differences, therefore, play a role in the prevalence of certain risks for women.


5. Certain cancers, especially for women, can be treated if caught early
When women turn 21, it is highly advisable to screen for cervical cancer. This is the reason why doctors encourage women to receive mammograms and take PAP smear examinations as early as possible. Both breast and cervical cancer are common cancers causing death among women. 

Early prevention is better than cure.

Desiderius Erasmus, Dutch philosopher
Moreover, women who reach 50 should also start having colonoscopy to screen for colon cancer. Early detection of any benign polyps can greatly improve women's health, for instance. These polyps can be removed more easily at this age and reduce their likelihood of becoming cancerous.


6. Vaginal conditions
Did you know that bacterial vaginosis (BV) can lead to STD and HIV? Any woman, sexually active or not, may get this vaginal condition commonly between ages 15-44. However, BV can be prevented and may go away even without further treatment. Still, women should get checked especially when they suspect any imbalance of bacteria in the vagina.


7. Depression and anxiety
Depression and anxiety can happen to anyone. Regardless of gender, age, or race, people can get hit by them even without realizing it right away. Unfortunately, women are led to believe that hormonal changes cause depression.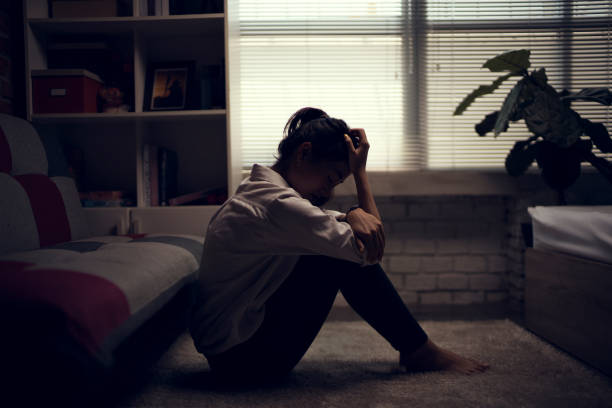 Again, depression and anxiety can happen to anyone. Personal life circumstances, environmental factors, inherited traits, among others do not discriminate against any gender.

For women, however, there are other factors that men can't relate to contributing to these conditions. Some of which are in this list:

Premenstrual problems
Identity issues and sexuality development during puberty
Pregnancy
Postpartum depression
Menopause


8. Life circumstances and culture
Throughout history, men are often given higher importance and preference in different parts of the world. Hence, many women are generally less rich, less educated, and have lower self-esteem and self-confidence. Although this has changed over the years, misogyny still somehow affects women's health.

To this day, there are some women with feelings of negativity due to life and cultural stressors. Other women are still overworked more than men, even juggling roles professionally and domestically as a mother, single parent, or being the eldest daughter.

There are also traumatic instances women have to endure due to emotional, physical, and/or sexual abuse (more common in women than in men). Many of these often lead to eating disorders, anxiety attacks, and drug or alcohol misuse as they grow older.


9. Maternal health
Generally speaking, childbirth and pregnancy are unique to women. Despite many advances in medicine and technology, however, many women still suffer from complications. The physical, hormonal, and biological changes in a woman's body are all crucial to the development of the child until the mother gives birth. In fact, even after childbirth, the mother plays a huge role in the baby's growth and overall health.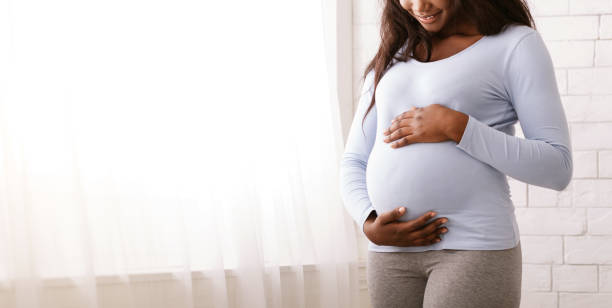 Hence, proper nutrition and physical activities are important for both the mother and child for many stages in both their lives. Additionally, certain psychological and behavioral changes manifest in women before, during, and after pregnancy affecting women's health.


10. Retirement years for women
Getting older can be more challenging for women than in men. In this article, research showed women have lesser pensions and benefits compared to men. Their security and economic independence decreases as they age.

The ripple effect of this disadvantage stems from women's inability to get higher income from an early age that can support their standard of living. Hence, even as women generally live longer than men, their retirement years aren't as financially abundant as men, which limits their access to healthcare.


We've come a long way but there's more to learn

We have to admit that women still face a lot of health concerns that many medical professionals care to talk about. The World Health Organization (WHO) even lists a compilation of the top issues concerning women's health that needs to be addressed. 

Let us not forget to include mental health in this narrative. As WHO describes above, there are "physical symptoms that cannot be explained medically." Discussions and developments on mental health are just as part of women's health that the global healthcare system can improve on. In understanding and getting better at treating female patients around the world, we can all apply this knowledge to help provide the younger generation of girls with a good quality of life.



References:
https://www.mana.md/womens-health-and-fitness/
https://tespovitamins.com/10-things-know-womens-health/
https://www.cdc.gov/healthequity/features/8facts-womens-health/index.html
https://drexel.edu/now/archive/2012/March/Top-5-Womens-Health/
https://www.drugs.com/slideshow/womens-health-facts-1212